Serving Miami, Coral Gables, Aventura - Free Estimates!
Contact Eco 1 – Plumbers Miami FL
Contact Eco 1 Plumbing Miami FL
In need of dependable, licensed plumbers Miami FL? Don't let plumbing trouble slow down your day, Eco 1 has you covered in the Miami-Dade area.
Call Norberto at Eco 1 Plumbing (786) 864-8555 for fast, reliable solutions in the Miami, Coral Gables, Doral, or Aventura FL area's. We are happy to work around your busy schedule to guarantee a truly hassle-free service experience.
Florida Licensed, Bonded, & Insured
Certified Plumbing Contractor CFC#1428373
ASSE Backflow Certification #24253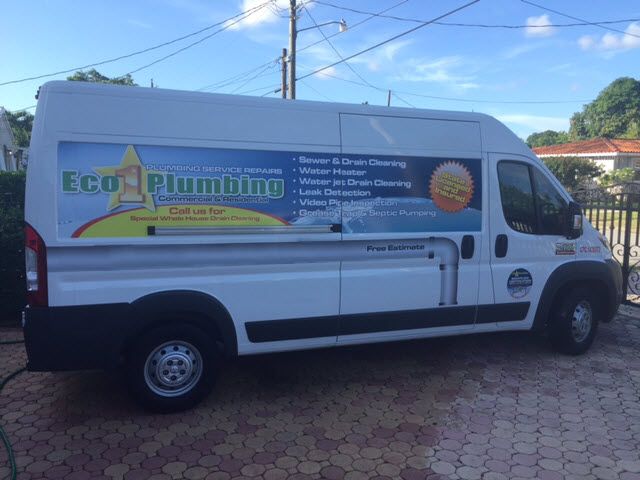 Fast Miami Plumbing Response
Residential & Commercial
24/7 Emergency Service
FREE Estimates
We Accept All Major Cards
Exceptional Quality Work!
If you have been searching for a reliable plumber in the Miami Area, look no further! Either fill out the online quote request form on top of this page or for fastest response call/text Eco 1 Plumbing at (786) 864-8555 to schedule an immediate appointment with one of our expert plumbers Miami FL.
Hours of Operation:
Monday : 8:00 am – 5:00 pm
Tuesday : 8:00 am – 5:00 pm
Wednesday : 8:00 am – 5:00 pm
Thursday : 8:00 am – 5:00 pm
Friday : 8:00 am – 5:00 pm
Saturday : 8:00 am – 5:00 pm
Sunday : Client Emergencies Only
Call Eco 1 Plumbing – "Your Neighborhood Plumber"!
© 2016-2023 Eco1PlumbingMiami.com
– All rights reserved. –
Information on this website may not be re-used without prior written consent from Eco 1 Plumbing.
Monday-Saturday: 8:00am to 5:00pm
Sunday: Client Emergencies Only
Florida Licensed, Bonded, Insured
Cert. Plumbing Contractor CFC#1428373
ASSE Backflow Certification #24253