Serving Miami, Coral Gables, Aventura - Free Estimates!
We are full service Miami plumbers ready and able to handle any residential or commercial general plumbing repair, plumbing fixtures, garbage disposals, toilet repairs, faucets, sinks, showers, bath-tubs, kitchen plumbing, bathroom plumbing, and outside plumbing needs.
While we are a full service plumbing contractor we do specialize in Sewer and Drain Cleaning, Water Heaters, Video Camera Pipe Inspections, Kitchen and Bathroom Remodeling, New Plumbing Construction, and Restaurant plumbing services.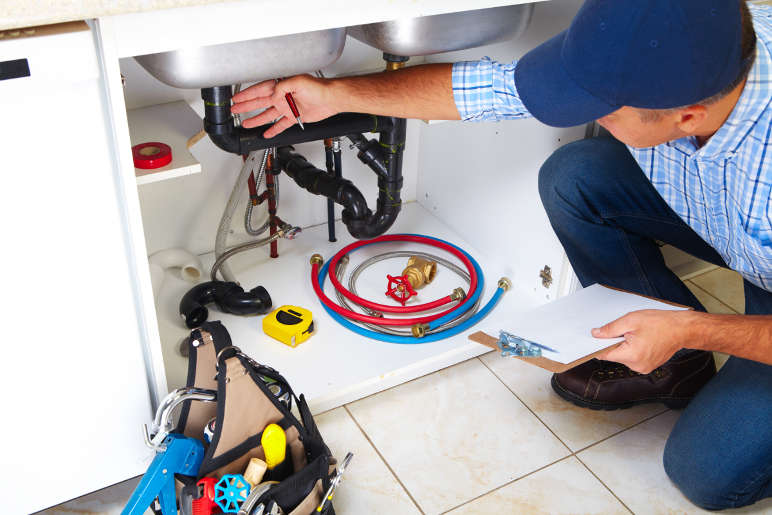 Why Eco 1 Plumbing?
Eco 1 Plumbing is the right choice for any regular plumbing upkeep, skilled repair, and 24/7 emergency plumbing repair across Miami, Coral Gables, Aventura, Doral, and Miami Beach, Florida.
With our 25+ years experience we are committed to delivering only exceptional quality work day after day. At Eco 1 Plumbing we believe in establishing long term relationships and treating our customers with deserved respect. We provide the prompt and professional help you need, right when you need it whether its a common issue or a more serious plumbing problem.
Blockages by debris or roots can slow or even stop a sewer or drain line with dire results that can affect a person's health. Hydro-jetting offers the most efficient way to remove blockages along with silt, sludge and minerals that can build up and limit the rate of flow. Drain lines depend on gravity to move waste along, and a backup can occur when a blockage prevents it.
We use no harmful chemicals and rely on water pressure to do an efficient job of cleaning the lines. The process is safe for drain and sewer pipes in the hands of our professional plumbers. Our service provides a fast, efficient and affordable way to completely clean the inside of pipes and remove the toughest roots and clogs.
A water heater is typically out of sight and out of mind until it starts showing early signs of water heater failure or just stops working. But it contributes to the smooth functioning of any home. Warm water for your morning shower provides a good start to your, and hot water keeps the clothes and dishes clean. A water heater's dependability is easy to take for granted, and one unit may last for 10 years or even more with proper installation by a licensed plumber.
Hazards that can result from a lack of experience with water heaters include leaks, fires, floods, carbon monoxide poisoning and improper venting. The level of usage determines the size of a tank that can perform well throughout its lifespan, and regular inspection by a licensed professional can detect potential problems and prevent damage. We are offering a $50 discount on the purchase of any new water heater to encourage our clients to set up an appointment for an inspection.
An inspection of the interior walls of drain lines reveals the amount of debris, sand, stone or roots that can prevent waste from flowing smoothly to a disposal destination. Without creating any unsightly excavation, a licensed professional can examine the condition of pipes for fracture, puncture or erosion that can create a hazardous condition in a yard.
We use video camera for inspection before we recommend jetting to remove clogs, and we follow up with another video inspection after we clear the lines.
We all spend much more time in the Kitchen and Bathroom than any of us likely realize. Being functional and comfortable make a very big difference in any kitchen or bathroom.
The layout and installation of the plumbing lines for new construction can determine the trouble-free use of a plumbing system for many years to come.
The kitchen and bathroom benefit the most from a remodel since they are used more often than other rooms in the home.
All you need to do is dream up or draw up what exactly you want done in your Kitchen or Bathroom remodel project. Then simply hand it off to the experts at Eco 1 Plumbing to make the dream a reality.
Whether a new Kitchen or Bathroom renovation, or even new construction, we are there for you. Our many years of remodeling experience assures clients of projects that reflect our commitment to excellence.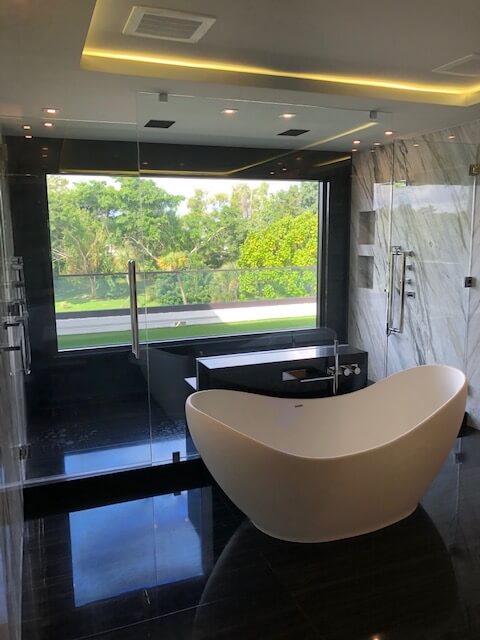 We stand behind our quality work and our reputation for honesty and integrity every day. Give us a call today to schedule a time for any Miami plumbing repair, remodeling, or new construction project. We're waiting to hear from you!
Serving Miami, Coral Gables, Aventura & Surrounding Area's
© 2016-2023 Eco1PlumbingMiami.com
– All rights reserved. –
Information on this website may not be re-used without prior written consent from Eco 1 Plumbing.
Monday-Saturday: 8:00am to 5:00pm
Sunday: Client Emergencies Only
Florida Licensed, Bonded, Insured
Cert. Plumbing Contractor CFC#1428373
ASSE Backflow Certification #24253