Serving Miami, Coral Gables, Aventura - Free Estimates!
Kitchen & Bathroom Remodeling
Kitchen & Bathroom Remodeling
Updating your home can be a rewarding and productive experience. A kitchen or bathroom remodel not only improves the aesthetics of your home, but it can add to the value of your home and make it function better for your family.
If you are interested in professional kitchen and bathroom remodeling services, Eco 1 Plumbing is the local company that can help you best. We specialize in plumbing remodels of all types. When you need bathroom remodels and kitchen remodels that are the cream of the crop, you can trust us fully.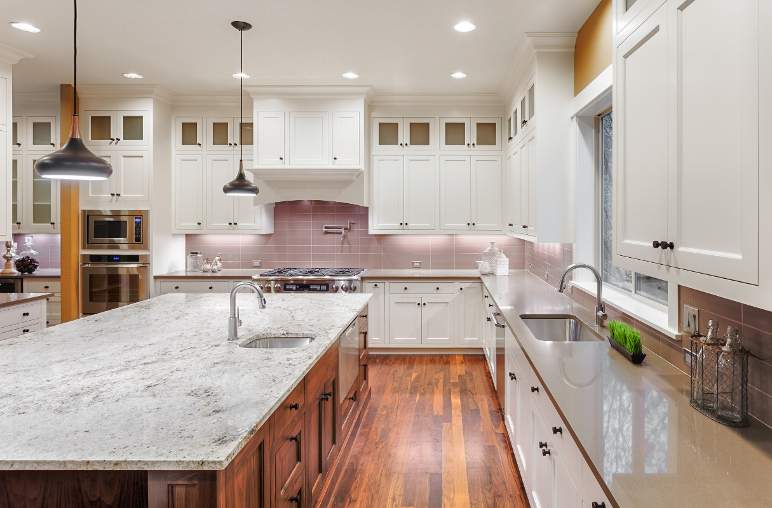 The Joys of Kitchen Remodeling
Updating an outdated kitchen can make meal preparation more pleasant and convenient. If you want to wow your household with extra cabinet space, our remodeling expertise can save the day. If you want to wow the people in your home with sparkling new counter tops, gorgeous tile floors, and more, we can save the day for you.
Our team members can assist you with planning your kitchen remodel, new appliance installation, cabinet resurfacing, layout design, kitchen counters, and more. We can help turn your kitchen into the warm, welcoming, and inviting space that you have always wanted it to be.
Advantages of Bathroom Remodeling
Let's face it, we all spend more time than we think in our bathrooms. Whether it is getting ready for work or school in the morning or relaxing in a bubble bath in the evening, the bathroom is one of the busiest rooms in your home.
If your bathroom is not as functional, pleasant, soothing, and tranquil as it should be, an in-depth remodeling project can definitely do the trick. A high quality Custom Bathroom Remodel will improve not only your well-being but also your home value.
Eco 1 Plumbing can help you with all facets of your bathroom remodel or new bathroom construction project. From initial design idea's, implementation of those plans, until it is picture worthy, Eco 1 has you covered.
If you are searching for professional plumbing remodeling services for your bathroom, we can deliver. If you are looking for high-quality assistance with fixtures, lights, showers, bathtubs, and tiles, look no further.
Eco 1 Plumbing can easily transform your residential bathroom into something that is truly exceptional. A revamped bathroom can give you a feeling of comfort and ease, and it can even give your home's value a major boost.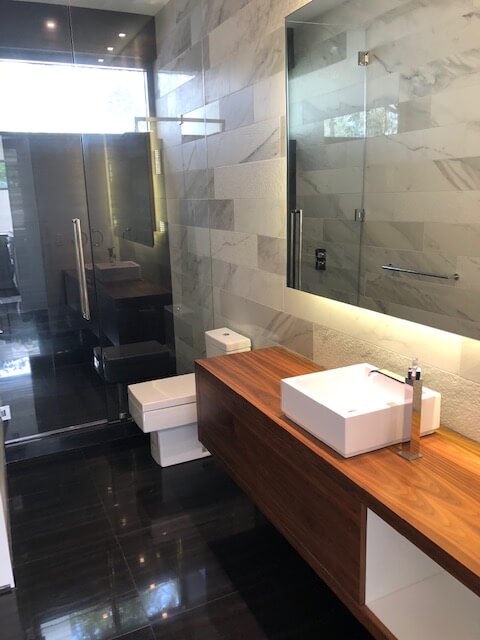 Superb Customer Service
At Eco 1 Plumbing, customer service and satisfaction are our top priorities. If you want to work with diligent professionals who will take your remodeling project seriously, you can lean on us.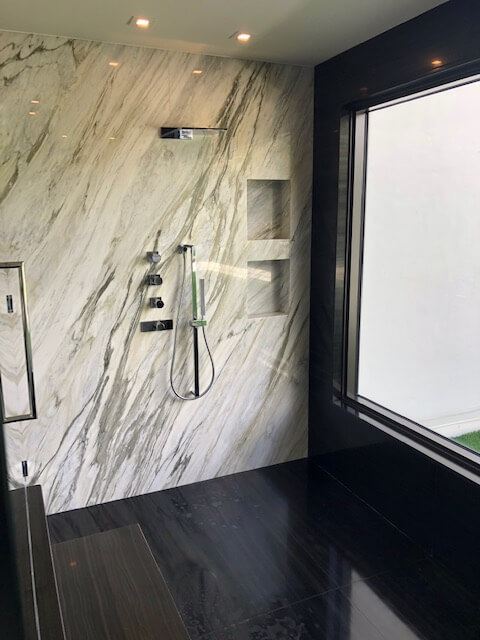 Dream up the ideal bathroom you want in your home and hand it over to Eco 1 Plumbing make it happen! With great attention to all details, and many years of remodeling expertise you could not be in better hands.
Our primary goal as a business is to make our customers happy, nothing more and nothing less than complete satisfaction. Take a look at some of our customer reviews and testimonials to see for yourself.
Eco 1 Plumbing is a fully insured, bonded, and licensed contractor. Providing all of our clients with honest, reliable, and efficient services at all times.
When you need A+ remodeling service for a bathroom or kitchen, there is no better choice than Eco 1 Plumbing. We accommodate the needs of residential and commercial customers all over the Miami area.
Get in Touch With Eco 1 Plumbing Today
If you need new construction or remodeling service in Aventura, Coral Gables, or Doral, we can come through for you. Call us today to request more information about our work or to request a free estimate for your project.
Serving Miami, Coral Gables, Aventura & Surrounding Area's
© 2016-2023 Eco1PlumbingMiami.com
– All rights reserved. –
Information on this website may not be re-used without prior written consent from Eco 1 Plumbing.
Monday-Saturday: 8:00am to 5:00pm
Sunday: Client Emergencies Only
Florida Licensed, Bonded, Insured
Cert. Plumbing Contractor CFC#1428373
ASSE Backflow Certification #24253