Serving Miami, Coral Gables, Aventura - Free Estimates!
Our Plumbing Service Areas
Our Miami-Dade Service Areas
We serve the Miami, Florida metro area with expert residential and commercial plumbing, sewer, gas, state certified backflow prevention, kitchen & bathroom remodeling, and new plumbing services.
We are a licensed, bonded, and insured company that has been providing plumbing services to South Florida residents since 2011. You can have total confidence that Eco 1 Plumbing will always deliver quality plumbing services at great prices all around the Miami area. We service most of the Miami-Dade area including the area's below.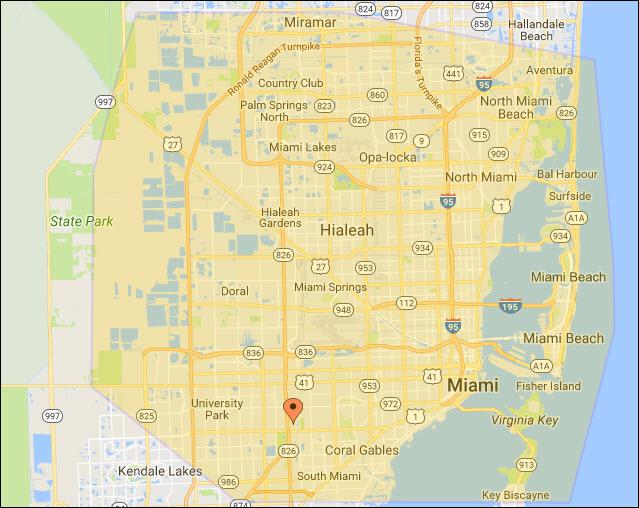 If you are within in our service area above, or elsewhere in the Miami-Dade area, please call us anytime you need plumbing services for your home or business. We offer same or next day, and emergency plumbing services. If you are slightly outside our normal area we may be able to help you with certain plumbing services, it never hurts to call and find out.
Eco 1 is a full service Miami plumbing company. While we handle almost any plumbing service our specialties are in all forms of residential plumbing repairs, drain cleaning, backflow prevention services, and commercial restaurant plumbing services.
No matter the plumbing services you require, we promise to be fast, efficient and dependable, every single time you are in need of us. Just call Norberto and schedule the best time for us to stop by and evaluate your plumbing problem. We will provide you a FREE Estimate for any plumbing service you need.
We work hard every day to keep your residential and commercial plumbing systems running efficiently. Call Norberto today at (786) 864-8555 to book an appointment or fill out the online quote request form.
Serving Miami, Coral Gables, Aventura & Surrounding Area's
© 2016-2023 Eco1PlumbingMiami.com
– All rights reserved. –
Information on this website may not be re-used without prior written consent from Eco 1 Plumbing.
Monday-Saturday: 8:00am to 5:00pm
Sunday: Client Emergencies Only
Florida Licensed, Bonded, Insured
Cert. Plumbing Contractor CFC#1428373
ASSE Backflow Certification #24253