Eco 1 Plumbing Blog
Plumbing Articles from Miami, FL
Ask These Questions Before Hiring Plumber Contractors!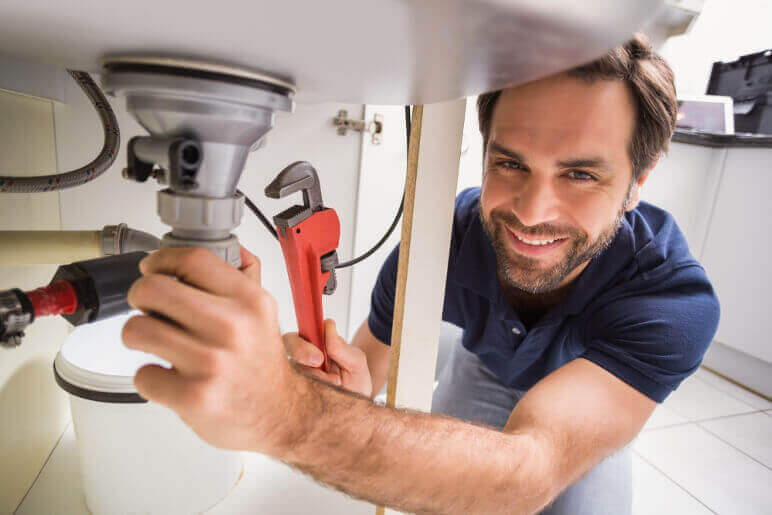 Got a leaky faucet or a burst pipe? Then you definitely need to hire a plumber.
But as obvious as it may seem, hiring the right plumber contractors can be intimidating.
In most cases, the only time you want to hire a plumber is when you're in an emergency. For instance, you've just come home from work only to be welcomed by water flowing to the doorway from a leaking pipe.
At that instant, you just want to hire a good plumber who'll fix the leak, ASAP!
So, how do you ensure you hire the right contractor for the job?
Here are five questions to help you quickly assess a prospective plumber:
1. Are You Licensed?
By simply assuming that every plumber is licensed, many homeowners don't find it necessary to ask this question.
However, it's best that you ask if a plumber is licensed by the local governing body to ensure they're qualified to complete the job you hired them for.
Hiring unlicensed plumber contractors means poor workmanship which may not pass inspection. They're also not up-to-date with latest building codes which if ignored may result in more damage.
A good plumber should be ready to provide you with a license number as proof of their qualification.
2. Are You Insured?
This is one of the most crucial plumbing questions that could save you extra costs in the long run.
Assuming the plumber isn't insured, and unfortunately, an accident happens during the course of the repair, causing huge damage. In this case, you'll have to cover for the damages.
On the other hand, hiring an insured plumber gives you peace of mind knowing that you're protected in case of accidents.
3. Do You Clean Up After the Work is Complete?
Well, it may seem like your responsibility to clean up the place after the plumber is done, but it doesn't have to be, especially if it's a general plumbing repair.
Besides, it can be hectic getting rid of the old parts, boxes for new materials, and other types of wastes left in your home.
Some plumbing companies offer clean-up fees inclusive of the quote, while others charge it exclusively. As such, it'd be better to ask this question to clear things up beforehand.
4. Do You Offer Warranties or Guarantees?
A good plumbing company should offer a guarantee to show that they stand by their work.
More importantly, details of the guarantee and warranty should be captured in writing, just to be clear on the terms.
This will go a long way in ensuring that in case of problems after the plumbing repair is done, the issues can be fixed for free or at a lower price.
5. Who's Doing the Work?
Often, when you call a plumbing company, the person giving you the quote won't be the one doing the job. Moreover, if it's a large project, the plumbing company may deploy a team of laborers.
Therefore, always ask who'll be responsible for the job and their qualifications. If you're not provided with a clear answer, you may consider looking for alternative plumber contractors.
Hiring Plumber Contractors Has Never Been This Easy!
Given the high number of plumber contractors in the market, it's nearly impossible to choose the right fit for your plumbing project. But, with the outlined plumber interview question, you can be sure that you're landing a qualified plumber.
At Eco 1 Plumbing, we have over 25 years of experience delivering top-notch plumbing services to the residents of Miami, Coral Gables, Aventura, and its environs.
To hire a qualified plumber, feel free to contact us today.
Serving Miami, Coral Gables, Aventura & Surrounding Area's
© 2016-2023 Eco1PlumbingMiami.com
– All rights reserved. –
Information on this website may not be re-used without prior written consent from Eco 1 Plumbing.
Monday-Saturday: 8:00am to 5:00pm
Sunday: Client Emergencies Only
Florida Licensed, Bonded, Insured
Cert. Plumbing Contractor CFC#1428373
ASSE Backflow Certification #24253