Eco 1 Plumbing Blog
Plumbing Articles from Miami, FL
Top 3 Signs You Need to Replace Your Water Heater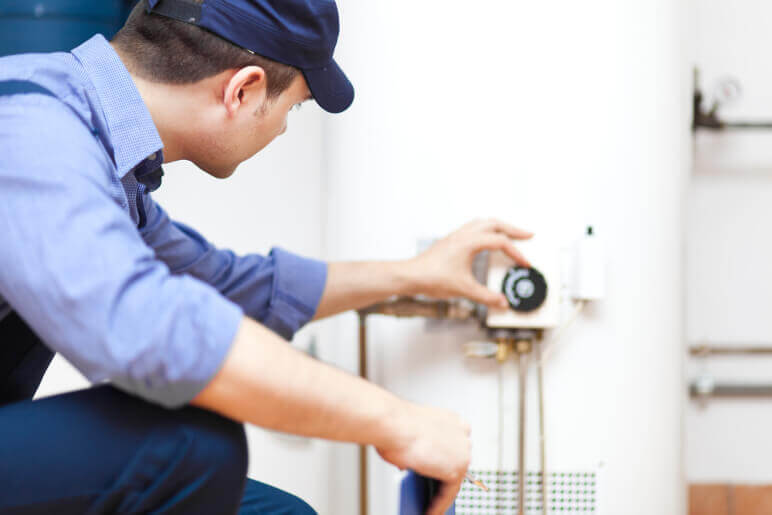 Are you having trouble getting hot water every other morning? If so, it's about time to replace your water heater by calling in the best plumbing contractors in Miami for a professional inspection.
The Insurance Institute for Business & Home Safety says that water heater failures are one of the top five sources of residential financial losses which necessitate the earliest professional intervention.
At Eco 1 Plumbing, we appreciate that a functioning water heater is one of the essential fixtures in every Miami, FL home. However, we also know that when a water heater fails, it not only causes frustrations but also becomes a hazard. We are the go-to service for all plumbing needs in the city and its environs. Our team has served this community for over 25 years.
Based on customers' feedback, many homeowners don't know when it is time to retire their old water heaters. If you have always wondered whether to call in Miami water heater replacement services, we are glad to be of help. Our plumbing team has created a guide detailing the main signs that should prompt you to replace your water heater.
1. Spike in Energy Bills
Energy bills account for a large percentage of household spending in the country. Any slight change in consumption is noticeable in the corresponding rise in the power bill. According to the Energy Information Administration, the average annual electricity consumption for a U.S. residential utility customer was 10,399 kilowatt-hours (kWh), which comes to an average of 867 kWh per month.
If you note a gradual increase in your energy bill way above this average, it is highly likely there is a problem with your water heating system. EPA says that water heating systems are the second biggest user of electricity in households. They account for an average of 18 percent of electricity costs, and if the water heater is not functioning properly, you will see the discrepancy when paying your energy bill.
With old age, even the best water heating system loses it's efficiency and require more power to keep them going. With time, you will notice an increase in the energy bill, and this is a sign that it is time for replacing your water heater Miami.
As a homeowner, you should always look at your energy consumption levels. In case they suddenly start rising, you should call in a licensed plumbing contractor to check your water heater. The best plumbing contractor in Miami will recommend an energy-saving water heater, which suits your home's water heating needs.
The latest water heating systems on the market promise cost-savings in the long run and are safer to operate. If you want to cut your home's energy consumption, it is time to replace your old water heater.
2. Increasing Repairs – Replace your Water Heater
It is a common occurrence for an aging water heating system to fail regularly. This means calling in a plumber every time. While regular inspection and maintenance are good for your water heater, frequent failure and repairs are signs of a deeper problem.
Some of the common problems that necessitate repairs include leaks, failure to heat, low hot water pressure, cold/too hot water, water taking too long to heat, strange noises, malfunctioning buttons among other things.
If your water tank keeps failing due to one or more of these problems, it is time to talk to an established plumbing contractor in the city for a water heater replacement.
A good water heater should not demand more than two repairs a year. Decide to replace the unit if you find yourself calling in a plumber every other month. These are costly repairs, and that money could go towards the purchase of a new energy efficient water heater instead.
3. Rusty or Smelly Hot Water
When you walk into a shower in the morning, the last thing you expect is foul smelling hot water. However, this is a common problem if your old water heater suffers corrosion inside. It is a problem most homeowners don't detect due to poor maintenance.
During the annual inspection of a water heater system, a qualified technician should check the state of the interior tank walls. This would help detect corrosion and remedy the problem immediately. However, it rarely happens. As such, older water tanks undergo gradual corrosion and the corrosive material mixes with water in the tank after some time.
If you notice a foul, rusty smell in hot water from your shower or faucets, it is time to call a licensed plumbing contractor. These professionals will check the extent of the damage and recommend replacement of the water heater to protect your family.
Another cause of smelly hot water is bacteria build up. Turning up the thermostat to 140 degrees should kill all the bacteria in the tank. If this doesn't work, it means the anode rod needs replacement. In most cases, this is a sign that you need to replace the entire water heating system.
Final Thoughts
If you notice a spike in energy bills or an increase in water heater repairs, it is time to call the best plumbing contractor in the area. Eco 1 Plumbing has extensive experience in handling water heating systems in Miami, and our team of technicians is highly recommended for Miami water heater installation, repairs, and replacements.
We carry out diagnostic tests to identify the underlying problem with your water heater before recommending replacement. Our plumbing technicians use the latest technology for a more effective job, which makes us your go-to plumbing contractors for all your water heater concerns.
You are wondering whether it is time to replace your water heater? Get in touch with us today and get a reasonable estimate. Our plumbers are always on call 24/7. We promise to give you a comprehensive report after the initial assessment.
Owing to our long history in the industry, we have built strong networks with suppliers and aim to get the best water heating system for your home.
Contact our team today to begin planning a water heater installation tailored to your specific needs.
Serving Miami, Coral Gables, Aventura & Surrounding Area's
© 2016-2023 Eco1PlumbingMiami.com
– All rights reserved. –
Information on this website may not be re-used without prior written consent from Eco 1 Plumbing.
Monday-Saturday: 8:00am to 5:00pm
Sunday: Client Emergencies Only
Florida Licensed, Bonded, Insured
Cert. Plumbing Contractor CFC#1428373
ASSE Backflow Certification #24253