Eco 1 Plumbing Blog
Plumbing Articles from Miami, FL
Remodel Your Kitchen With These 5 Tips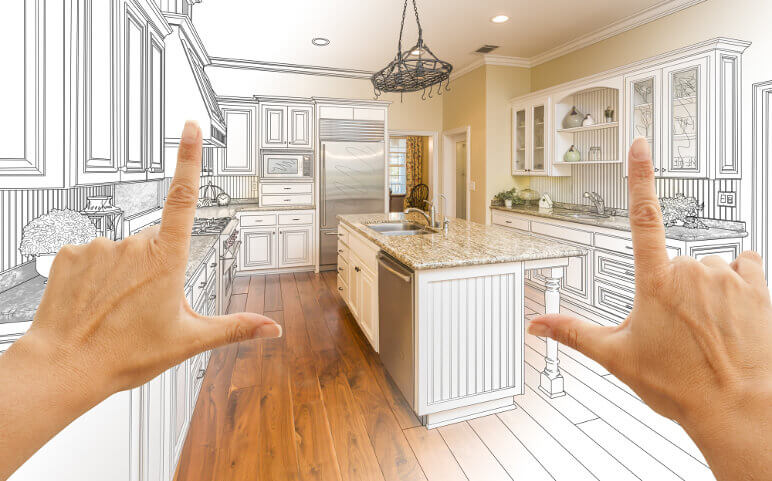 Who doesn't want their dream kitchen? Chances are the home you purchased didn't come with everything on your checklist. Kitchens are one room that homebuyers often sacrifice when home shopping.
Having a large kitchen as the centerpiece of your home is important to many people. Unless you were blessed to design and build your home from the ground up, you have plans to remodel your kitchen at some point.
Large kitchens are perfect for big families that spend a lot of time together. A spacious kitchen with an open floor plan is also a dream for those that love to entertain.
Now that the time has come for you to get the kitchen you've always wanted, you want to do it right.
Before you take on this major project make sure you cover your bases. Continue reading for five tips on how to approach the perfect kitchen remodel.
1. Understand Your Budget
When it comes to a remodel of any kind you will want to have a budget and financing in place before you get started. Having the money in hand is your best option. Instances, where you need to borrow for the project, do your research for the best rates and terms.
If you are looking to finance a remodel in Miami, here are some options:
Home Equity Loan: Having equity in your home is a great financial resource. A cash-out refinance can get you the money you need quickly. If you later decide to sell your home the value would have increased and the cost of the remodel absorbed.
Personal Loan: This is where good credit comes into play. Securing a personal loan that does not require collateral can help you get the project completed.
Store Financing: Some home improvement stores or design studios will offer in-house financing. This may require using their contractors and could come at a higher cost. However, some offer no-interest for a set period of time.
2. Hire Contractors to Remodel Your Kitchen
Understand that a kitchen remodel is not a weekend project. There are things that you will be able to do yourself. For the most part, you will want to call in the pros.
Hiring a general contractor alleviates a lot of stress. The GC will have connections to the people needed to complete the project. Finding the right GC can be as simple as asking family and friends for recommendations.
When interviewing GC's there are certain questions you should ask to ensure you hire the right contractor.
You will want to know if they are licensed, insured, and bonded. Get an estimate for the full project that includes the approximate time of completion and if labor and materials are included.
Another important matter to be clear on is the payment. Is there a deposit required and will they need draws in increments as the project moves forward.
You are under no obligation to go with the sub-contractors provided. If you have a favorite plumber or electrician, get separate quotes for that part of the job.
3. Create a Layout for Your Kitchen Design
Changing the layout of the kitchen is often a big part of a remodel. Doing measurements and creating a 3-D design will be instrumental. There are many kitchen design software tools you can utilize online.
Using one of these apps will help take the guesswork out of the project. They also give you the opportunity to try different variations of the layout. By doing this on your own you eliminate the cost of needing a professional designer.
Once you've decided on a design that you love, give a copy to the GC. You will also take it with you as you select your cabinets and appliances. This will ensure you order the right sizes.
4. Choose Your Colors and Themes
You no longer have to lock your creativity away when it comes to kitchen designs. Today anything goes.
Choose colors that speak to your passion. The walls in your kitchen remodel can be a fiery red or you can turn a favorite family photo into an accent wall mural.
Create a theme for the kitchen. You can do anything from a rustic farmhouse, Mediterranean, or an industrial theme. Choose a sleek black and white color scheme or if you're doing a remodel in Miami, go with a popular Miami chic decor.
5. Shop for Tiles, Countertops, and More
There is a lot to consider when doing a room remodel of any kind. When you remodel your kitchen there are several elements to consider.
Appliances
Will you get new appliances? Gone are the days of only being able to choose plain white appliances. Even silvertone stainless steel seems to have run its course.
Now shoppers have slate and black stainless steel options.
Cabinets
After choosing your appliances there are the treatments for your kitchen cabinets. Do you want wood? If so, there is a wide variety of stains to choose from.
Backsplashes
Backsplashes are no longer about tile. There are many possibilities including colors, textures, and materials.
Countertops
Next up are your countertops. Granite and marble are still the top choices. With the freedom to choose, you can also consider butcher's block or custom cement countertops.
Flooring
Tile comes in so many options. There are places the size of the big box home improvement stores with nothing but tile. Today, faux hardwood is a realistic choice for kitchens.
Lighting
Lighting gives the perfect ambiance. Try recess LED lighting and decorative pendulum lights.
Remember, whenever you go shopping take pictures of the items you like. It will help you to narrow down your choices. It is also a good way to calculate costs.
These Tips Can Help You Start with Planning
There is no better time to remodel your kitchen than right now. Consulting with the right professionals will make the job easier. You can relieve a lot of stress by carefully planning out each detail.
Your kitchen remodel needs a great plumber. In the Miami area, we're here to help. Click here to request a free quote.
Serving Miami, Coral Gables, Aventura & Surrounding Area's
© 2016-2023 Eco1PlumbingMiami.com
– All rights reserved. –
Information on this website may not be re-used without prior written consent from Eco 1 Plumbing.
Monday-Saturday: 8:00am to 5:00pm
Sunday: Client Emergencies Only
Florida Licensed, Bonded, Insured
Cert. Plumbing Contractor CFC#1428373
ASSE Backflow Certification #24253