Eco 1 Plumbing Blog
Plumbing Articles from Miami, FL
No Hot Water From Taps? A Few Reasons Why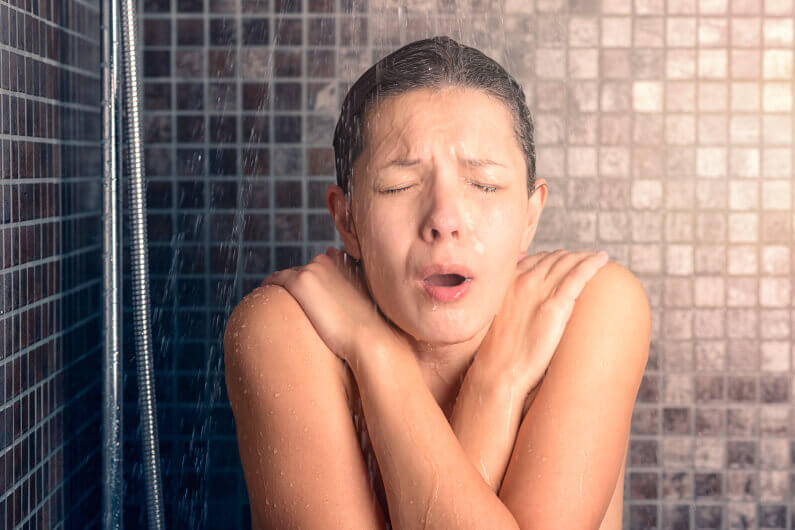 Did you know that 18% of an average home's total energy bill goes toward heating water? On-demand hot water from the taps is a vital part of modern American life. The convenience of modern plumbing allows us to bathe, wash our clothes, and cook food with ease.
If you don't believe hot water is a necessity, try living without it. Maybe you already are and can't last another day.
No hot water from taps may signify a host of plumbing issues. Check out these possible reasons why you have no hot water running from the tap and how to solve them.
Leaking Hot Water Tank
Your water heater is the workhorse of your home's plumbing system. It heats all the water you use for showers, baths, and appliances. Most water heaters have a tank that heats and stores hot water for use at any time. If you have no hot water from all taps, a leaking tank might be your issue.
A water heater needs to water in the tank to work properly.
How to Determine a Leaky Tank
Your eyes and ears are the most crucial tools to diagnose a leaking tank. Listen for dripping or rushing noises around the tank. If you hear these noises, follow them to see if there's an apparent physical leak. If you hear these noises but don't notice a leak, a leak may be inside the tank itself.
Inspect the top and bottom of the tank for dripping water. A puddle of water near the drain valve is a sure sign of a leak.
What to Do for a Leaking Tank
When you spot a leak, the first thing you must do is flip the breaker associated with powering your water heater (if electric) or close the gas source. A tank left running with a leak presents several hazards, including fire and explosion.
Once you cut the energy source, make sure to shut off the water supply to the tank. If you're unsure, trace the pipe that feeds to your water heater until you find the valve.
Though you can do minor repairs with the right tools and know-how, the next best step is to call a plumber. Their expertise will help determine whether you need a tank replacement or repair.
Natural Gas Issues
If you have no hot water from any taps but don't have a leak, a natural gas leak might be your problem.
Leaking natural gas is a grave danger to your health and safety that needs immediate attention. Leaking gas is a fire hazard, and it's also a drastic health concern.
How to Spot a Gas Leak
The most obvious sign of a water heater gas leak is the smell. Natural gas doesn't have an odor, so producers infuse the gas with hydrogen sulfide. The rotten egg smell of a natural gas leak is unmistakable.
It's possible leak gas without noticing a smell. Hissing noises from inside your tank are a common sign of a gas leak. Be mindful of the physical symptoms associated with a gas leak:
Dizziness
Nausea
Difficulty breathing
Eye irritation
Trouble eating
If you notice a smell or experience these symptoms, call your gas company and plumber right away. Any delay could result in a health episode. It will also result in an extended period with no hot water coming from the tap.
How to Fix a Gas Leak
You can't do it yourself. Your gas company will come and inspect your home and diagnose any leaks. They will check your water heater for leaks, but it is not their responsibility to fix it.
Should your water heater have a gas leak, the gas company will resolve the leak but not fix the appliance. Your plumber will have to repair the leak or replace the water heater.
Clogged Pipe
No hot water from one tap could signify several issues, but the most common is a clogged pipe.
A lack of hot water from one tap may also signify a leak. A lack of water pressure caused by a leak in your line may prevent hot water from reaching your upstairs bathroom faucets.
How to Diagnose a Clogged Pipe
Do you have hot water in your bathroom sink but not your bathtub fixture? Older pipes, especially if your home has hard water, develop mineral deposits on the pipe walls. These minerals restrict water flow.
The tell-tale sign of a pipe clog is having hot water flowing from all of your home plumbing fixtures except one.
How to Fix a Clogged Pipe
Products like CLR, chemical pipe cleaners, and vinegar will clean mineral deposits from your pipes. These remedies are, unfortunately, a temporary fix.
Chemical cleaners degrade old pipes and cause environmental damage. Vinegar and baking soda will clear a pipe of mineral deposits, but only temporarily. Pipes clogged with minerals signify hard water or water with high mineral content.
Your best solution is to call a plumber to clean the pipe and install a water filtration system. The filtration system will eliminate minerals from your water and prevent them from clogging your pipes and damaging your appliances.
No Hot Water From Taps? Call a Professional
On-demand hot water isn't a mere convenience of modern living. It is an absolute necessity. Any day without free-flowing hot water is a day too long.
If you have no hot water from taps in your home, you can't delay calling a professional. More than likely, you have an issue with your water heater. You may even have a gas leak and not know.
Eco Plumbing is here for you if you live in the Miami area. Our experienced team members will diagnose and fix your hot water issues ASAP. Contact us today.
Serving Miami, Coral Gables, Aventura & Surrounding Area's
© 2016-2023 Eco1PlumbingMiami.com
– All rights reserved. –
Information on this website may not be re-used without prior written consent from Eco 1 Plumbing.
Monday-Saturday: 8:00am to 5:00pm
Sunday: Client Emergencies Only
Florida Licensed, Bonded, Insured
Cert. Plumbing Contractor CFC#1428373
ASSE Backflow Certification #24253