Eco 1 Plumbing Blog
Plumbing Articles from Miami, FL
Bathtub Won't Drain? Here's Why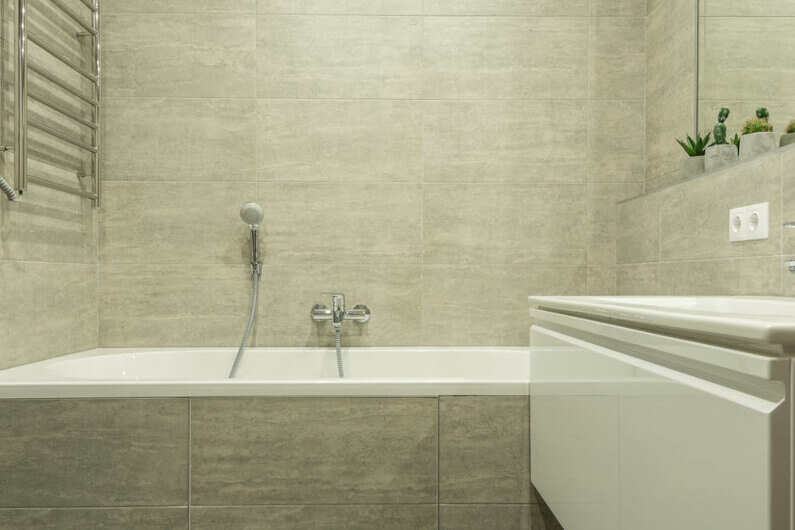 The average shower uses more than 16 gallons of water! This is great until your bathtub won't drain and you're stuck standing in too much water. Not to mention the problems that can come if it happens to overflow without you noticing after a bath!
It's important to resolve any draining issues as soon as possible to avoid damage to your home. But first, you have to figure out what's causing the problem.
There are several possible reasons why your drain isn't working. It can be hard to know where to start when trying to figure it out. Check out these common drain problems in Miami to see where you can start your investigation!
Missed Drain Cleanings
One of the most common reasons for standing water in a shower or tub is that the drain hasn't been cleaned. Infrequent cleaning means that there is a higher chance that you'll get a clog.
This can happen when soap scum, hair, ingredients from bath products, or other materials combine in the drain. As they harden, there starts to be a vicious cycle in your drain. The more the debris blocks the drain, the larger the clog gets until even water can't pass.
It's important to have your drains cleaned on a regular basis to clear out these blockages. This way you break them up before they turn into major blocks in the system.
Worn-Out Stopper
Not all bathtubs are made the exact same way. But most of them do have a built-in stopper somewhere in the design.
This is the piece that controls whether the drain is open or closed. While you would want it closed to keep the water in during your bath, you need to be able to open it for full drainage. When your stopper is broken you'll start to experience problems quickly.
Sometimes the stopper breaks altogether making it impossible to switch positions. You'll have to completely replace the part when that happens. Same thing if it gets damaged or worn out from extended use.
Other times, the stopper may get full of gunk and debris. If that's the case, you'll simply need to clean it off and then reinstall it!
Lodged Foreign Objects
A clogged shower drain often comes on slowly. You may not even notice the rate the water drains has changed at first. And then all of a sudden, it'll dawn on you that there is a problem. On the other hand, sometimes the problem is instant and obvious.
If your bathtub suddenly won't drain anymore, chances are there is a foreign object lodged somewhere in the pipes.
This is an especially common problem for those homeowners who have small children with access to the bathtub while the stopper is open. Depending on how far the item has gotten in the system, you may be able to see it with the help of a flashlight.
If you can't see the object, you may need the help of specialized tools a plumber can use to see in the pipes.
Hard Water Deposits
Hard water is the enemy of many plumbing systems. It's extremely rough on the fixtures and pipes that bring water to and from your home.
Continued exposure can result in a mineral buildup of calcium or magnesium in the pipes. These spots will be sticky enough for other materials (like hair or soap scum) to stick to. Eventually, that will create a complete blockage and a backup of water.
It's more difficult to remove this kind of buildup because it's caused by the water itself. Getting a professional drain cleaning and then implementing water-softening techniques can make a huge difference.
Skipping Preventative Measures
As you use your bathtub or shower, there are just some things that are inevitable. Hair going down the drain, for example. Unless no one in your family has any hair, there's going to be some that travel through your pipes. That's why it's so important to take some preventative measures to avoid clogged drains.
The simplest thing you can do is add a mesh stopper on top of your drain. This addition will allow the water to pass freely through but will stop any soap bits or hair. Then you can simply empty it into the trash instead.
Working to prevent clogs before they happen doesn't have to require a lot of extra effort but can make a huge difference. You'll avoid a lot of hassle by taking these steps!
Issues with Plumbing Lines
Often when you start to have problems with your bathtub, you look very close to the source. This is a good idea and normally the best response. But sometimes it means you miss the real problem.
If you can't find a resolution within the bathtub or the close pipes, it's time to look farther out in your system. It could be that there is a major break or leak in the plumbing going out of your home. If that happens, debris also can't move through the system. And begins to block the path, getting to a point where no water can move past it.
Obviously, this is a worst-case scenario and you'll want to call in a plumber as fast as you can.
Major system problems aren't something you want to put off fixing. They can turn into major damage that is expensive and time-consuming to repair.
Common Reasons Your Bathtub Won't Drain
It's annoying when a bathtub won't drain. Instead of getting to have a relaxing time in the shower or bath, you'll be stuck stressing about what's going on!
The best thing you can do to figure out why the water won't drain is to hire a professional plumber. Then you won't have to waste a lot of time testing out different theories and solutions. These experts have the knowledge needed to get to the root of the problem fast.
Our team is capable of handling all your plumbing needs from installation to maintenance and repairs. If you're in need of a plumbing expert in Miami, contact us today!
Serving Miami, Coral Gables, Aventura & Surrounding Area's
© 2016-2023 Eco1PlumbingMiami.com
– All rights reserved. –
Information on this website may not be re-used without prior written consent from Eco 1 Plumbing.
Monday-Saturday: 8:00am to 5:00pm
Sunday: Client Emergencies Only
Florida Licensed, Bonded, Insured
Cert. Plumbing Contractor CFC#1428373
ASSE Backflow Certification #24253