Eco 1 Plumbing Blog
Plumbing Articles from Miami, FL
Sewer Line Cleaning: What Homeowners Need to Keep In Mind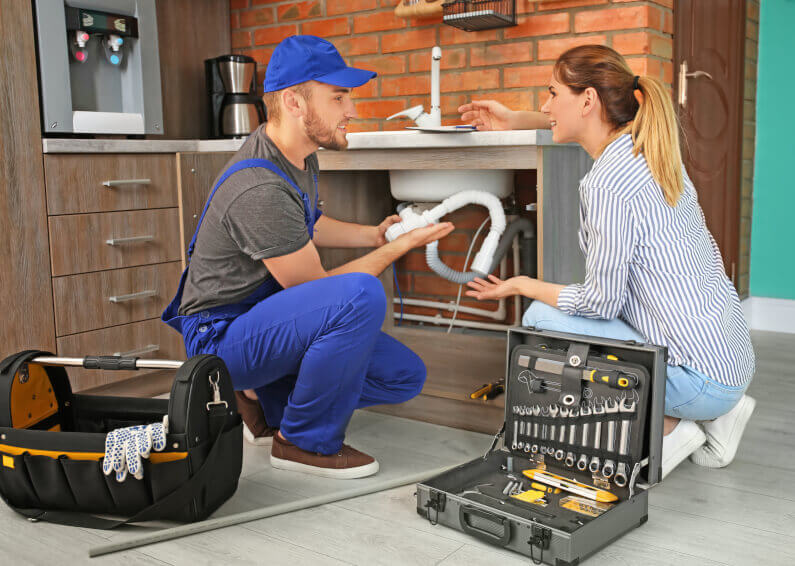 You might not think about it much, but the sewer line in your home carries a great deal of importance. After all, it sees new sewage on a daily basis, and that sewage can have quite an effect on it.
That's why you, as a homeowner, need to gain a reasonable understanding of your sewer line: so you know when to clean it, what happens if you don't clean it, and more.
Need help understanding the specific of sewer lines and sewer line cleaning? Then read on because we're going to detail them below.
How Often Should You Clean Your Sewer Line?
The answer to this question depends on the amount of sewage that your home handles. Generally speaking, the more people that live in your home, the more often you'll need to clean your sewer line.
That said, to be safe, you should clean your sewer line every 2 years or so. If you live alone, you might be able to extend this to 3 or even 4 years. However, if you want to prevent backups at all costs, 2 years is as long as you should wait.
Signs That You Need to Clean Your Sewer Line
There are all sorts of signs that a sewer line might need to be cleaned. The most prominent signs that a sewer line needs cleaning are as follows.
Several of Your Drains Are Clogged
Over time, your drains are bound to become clogged. Most of these clogs will occur one at a time. Various forms of gunk will get stuck inside of a drain, necessitating immediate cleaning.
But if several of your drains become clogged simultaneously, it's probably not indicative of a problem with your drains. It's likely indicative of an excessively dirty sewer line.
The fix? Clean out your sewer line; it's that simple.
There Are Foul Odors Coming From Your Drain
Another sign that you need to clean your sewer line is that foul odors are coming up from your drains. Why does this indicate an excessively dirty sewer line? Because it indicates that sewage is only a few inches from the top of each drain.
In other words, sewage has accumulated in the line to the point that it's almost overflowing. If you were to keep on using your sewage system without cleaning it, it would soon back up and spill out onto your floors.
Don't wait much longer. Clean that sewer line and save yourself a huge headache.
Sewage Has Backed Up Out of Your Drains
The surest sign that you need sewer line cleaning is that sewage has backed up and out of your drains. This happens when there's no space left for sewage to flow down into. As such, it eventually rises back up.
This is what will happen if you don't clean your sewer line in a timely manner. And it's not just disgusting; it also has the potential to damage your home.
Don't lose thousands of dollars repairing sewage damage. Clean your sewer line for a fraction of that price instead.
Sewer Line Cleaning Methods
There are several different ways to clean sewer lines. Some of the most common methods for sewer line cleaning include:
Hydro Jetting
Hydro jetting involves using high-pressure hoses as a means of blasting residue off of the insides of sewer lines. These hoses are sent down into the lines and are able to work their way around tight corners.
As they're being worked down, they're blasting away, ridding the interior walls of the line of blockages, and sending those blockages straight down into the sewer below. This is a quick and efficient way of cleaning sewers, not to mention highly effective.
Snaking
Another method for sewer cleaning is snaking. This is when a metal line is sent down into the sewer line. As it travels, it breaks apart clogs, allowing them to flow down into the sewer.
Snaking is highly effective, though it doesn't quite produce as clean a product as hydro jetting does. Nonetheless, it's used on a regular basis by plumbing pros of all kinds.
Rodding
Rodding involves using long, narrow, flexible rods as a means of breaking apart residue that exists within a sewer line. These rods are flexible and so can turn tight corners within the line.
These are typically used as supplements to snakes and hydro jetting machines. Again, they're a vital part of any pro plumber's arsenal.
Cleaning a Sewer Line on Your Own vs Hiring a Professional
While you could certainly attempt to clean your sewer line on your own, you should know that it requires a great deal of expensive equipment. For instance, a large sewer snake is going to run at over $500.
Not to mention, if you've never cleaned a sewer line before, you risk making a mistake. If this mistake results in damage to your sewer line, it's going to cost you quite a bit of money.
This is why, for most homeowners, it's wise to utilize the services of a trained and experienced plumber. They have the knowledge, skill, and resources needed to do the job correctly.
What's the Significance of a Sewer Line Inspection?
Now, you might be wondering about sewer line inspections. Namely, are they necessary? By and large, they're not.
That said, there are some scenarios that call for them. Buying a new house? You would be wise to have its sewer line inspected prior to finalizing the purchase.
Think that tree roots might be coming too close to your sewer line? An inspection could end up saving you thousands.
If you have any more questions about sewer lines, give us a call. We'll help you determine whether you need one and, if necessary, will facilitate one for you as well.
Need Sewer Line Cleaning in Miami?
Is your sewer line clogged? Need sewer line cleaning in Miami? If so, we here at Eco1 Plumbing are the people to see.
We know everything there is to know about cleaning sewer lines. Fully insured and bonded, we'll have your sewer line looking like new again in no time.
Contact us now to get the process started!
Serving Miami, Coral Gables, Aventura & Surrounding Area's
© 2016-2023 Eco1PlumbingMiami.com
– All rights reserved. –
Information on this website may not be re-used without prior written consent from Eco 1 Plumbing.
Monday-Saturday: 8:00am to 5:00pm
Sunday: Client Emergencies Only
Florida Licensed, Bonded, Insured
Cert. Plumbing Contractor CFC#1428373
ASSE Backflow Certification #24253