Eco 1 Plumbing Blog
Plumbing Articles from Miami, FL
5 Simple Ways to Prevent Clogged Drains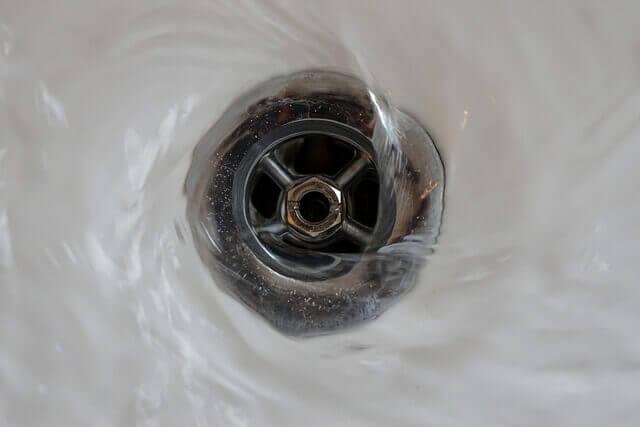 Clogged drains are not only an inconvenience to your day, but they're expensive to have to repair. They can occur for a number of reasons and wreak havoc in your home.
Even though they cause a lot of damage, they're fairly easy to repair. There are several ways to fix this issue but by understanding how clogged drains appear, you can stop them from even happening.
Read on to learn five ways that you can prevent clogged drains.
1. Never Pour Oil Down the Drain
Cooking is a fun time to experiment with new recipes and techniques. A sign of a good cook is how they clean up after themselves, and part of that process is discarding oils that were used. The first and most important tip to remember is to never pour oil down your sink.
When oil is poured down the drain it causes a lot of damage. It can stick to pipes and if the oil is repeatedly poured down, it can cause waterways to get backed up.
There is a smarter way to get rid of your oil however and that is by recycling used oil. When you finish cooking allow your oil to cool down and then pour it into a resealable container. You can continue doing this until the container is full and then take it to a solid waste authority.
Recycled cooking oil is used to create biofuel or biodiesel which is an alternative to petroleum diesel. Biodiesel is more sustainable and its carbon footprint is 85 percent lower than petroleum diesel.
By collecting your used cooking oil for recycling purposes, you will save your pipes and help to save the environment.
2. Use the Garbage Disposal Properly
Garbage disposals are great tools but unfortunately, many people do not use them correctly. Garbage disposals are not meant to replace trash cans, and unfortunately, that is how they are treated. When used irresponsibly, it can be very dangerous and result in complications such as damaged blades.
Disposals are not meant to handle fibrous foods such as large bones, coffee grounds, eggshells, and fruit pits. Instead, you should use your garbage disposal to discard of soft food items and chopped solid foods.
The correct way to use a garbage disposal is to make sure to run cool water first and then turn on the function. Once this is done, you should add your food in gradually, make sure to keep water running for a little after your food is down the drain, and when you're finished. Failure to run water while using one will result in food not properly being disposed of and could also lead to a clogged drain.
3. Clean Your Drains
Home maintenance is necessary, it involves sanitizing, disinfection, and organizing throughout every room. But oftentimes people neglect to include their drains on this list.
Part of your home maintenance should also include cleaning the drains in your sinks and tubs. This should be done on a regular basis and you can buy drain cleaners for this or you can opt to make your own mixture.
If you do decide to make a cleaner all you'll need is baking soda and white or apple cider vinegar.
When you've gotten your supplies, you should pour about half a cup of vinegar and baking soda down the drain and allow it to sit for roughly fifteen minutes. During this time, the mixture will start to fizz meaning that it is working. Repeat this step, but this time pour it on the outside of the disposal and make sure to clean the rubber parts as well.
You can also pour scented dishwashing liquid down the drain to help get rid of any bad smells that may have been left behind.
Regularly cleaning your drains, helps to remove harmful bacteria such as E.coli and salmonella and makes for a safe environment.
Knowing how to keep drains clean is important because clean drains ensure that your pipes are open and that your spaces are sanitary.
4. Use a Mesh Stopper
Washing your hair is a necessity and part of that process includes shed hairs. Your hair is destined to get all over the shower and run down the drain which can cause clogs to occur. The more you wash your hair, the more you will have to deal with this but there is a solution.
Placing a mesh stopper in your drain acts as a barrier between your hair and the pipes. It's very simple to install in your shower, just remove the outer part of the drain and replace it with the stopper. Make sure to clear it out once a week so that it remains effective.
5. Check Water Pressure
Your water pressure is extremely important. It must have the right balance so that your drains function properly and to prevent your pipes from bursting.
When your water pressure is too high, it weakens the pipes. Pressure should always be between 40 to 80 psi to ensure healthy flow. In fact, having the right water pressure throughout your home will help with preventing clogged drains because it will keep a steady and consistent flow running through your pipes.
This is especially important to keep up with during the winter months as clogged drains are more susceptible to happen. Winter sees more drainage issues because the cold weather makes it easier for oil to solidify in pipes.
Staying on top of your water pressure can help to completely remove the possibility of ever having clogged drains.
You Can Prevent Clogged Drains
Clogged drains are never an ideal situation to encounter but it is a common issue. It can be costly and an overall nuisance to have to deal with especially when you know that the problem could be prevented altogether.
We hope that our five tips were helpful for you and that you don't experience clogged drains anymore. All it takes is a little attention to detail in your home to help prevent clogged drains!
Do you have more questions about clogged drains? If so, contact us today to understand how we can assist!
Serving Miami, Coral Gables, Aventura & Surrounding Area's
© 2016-2023 Eco1PlumbingMiami.com
– All rights reserved. –
Information on this website may not be re-used without prior written consent from Eco 1 Plumbing.
Monday-Saturday: 8:00am to 5:00pm
Sunday: Client Emergencies Only
Florida Licensed, Bonded, Insured
Cert. Plumbing Contractor CFC#1428373
ASSE Backflow Certification #24253