Eco 1 Plumbing Blog
Plumbing Articles from Miami, FL
Everything You Need to Know About Moving Bathroom Plumbing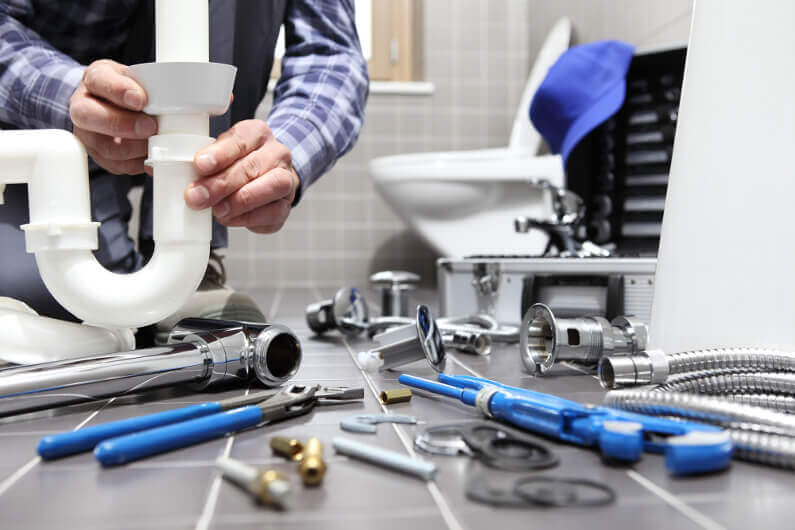 According to the 2019 Remodeling Impact Report, 35% of homeowners said the most important result for a bathroom renovation was better functionality and livability. If your current bathroom isn't cutting it, you may have pictured a bathroom remodel.
But is a bathroom remodel worth the cost when you consider moving bathroom plumbing?
If you want to know how to prepare and save on the cost of moving bathroom plumbing, keep reading. We'll cover everything you need to know.
Your Home Foundation
Do you know if your house is on a slab or a raised foundation?
Homes located on raised foundations mean that plumbers can access the pipes more easily. This results in reduced costs for you since the job is often simpler.
If your house is on a slab, it's a different story. The cost of moving the plumbing will cost more simply because your plumber will have to break up this slab to move the pipes.
If you're planning on moving bathroom plumbing to another floor, this costs even more. For plumbers to reach the pipes in your home, they'll have to take out parts of the ceiling to access them. That means you'll have to repair and replace those sections after the job.
Consider these costs when deciding on a bathroom remodel and always get a quote first.
The Costs Associated With Moving Bathroom Plumbing
There's no doubt a bathroom remodel can improve the look and efficiency of your bathroom. Bathroom remodels can also boost the value of your home.
According to a Trulia poll from last year, 90% of homeowners wanted to remodel their homes, but most didn't want to spend too much.
So, you might have questions about the costs. For instance, how much does moving the bathroom sink plumbing cost? How about the toilet?
Average Costs
On average, it costs somewhere between $500-$1,000 to move a plumbing fixture around three feet or more. This varies, of course, depending on if your plumber needs to move anything around to connect to your drain, vent, or water lines.
Depending on how far you need the fixtures moved, and if you need anything altered, it could bump your costs further up. Sometimes, homeowners can expect to pay anywhere from $2,500-$3,500 to move a fixture.
You also need to consider additional costs, such as permits and labor.
That's why it's important to speak to a professional plumbing company about your goals and options when deciding on a budget.
Let's cover the common fixture expenses.
Sinks
Moving a sink is often the least expensive part of a job, as long as it stays on the same wall. The access panel for a sink is easy to reach.
If you don't need to move the sink, consider upgrading the style to a modern vanity.
Toilets
Moving the toilet is the most expensive aspect of a bathroom remodel.
It takes a lot of plumbing work to move this fixture, and much of the cost depends on your bathroom location. If it's on the second floor, expect higher costs since the plumber will have to cut open the ceiling.
Your plumber also needs to consider the slope for waste drain, and whether your floor joists are in the right place.
Bathtubs
Need to move the bathtub? This involves relocating the drainage as well as cold and hot water.
You'll have to move the drains and vents for the bath.
Showers
Moving a shower is a little tricky and expensive since it involves moving the pipes in the wall and the floor.
You also have to consider the drainage system and your shower system. For instance, do you want a multi-function shower system such as a rainfall head and handheld sprayer?
Additional Fees
If you plan on moving your bathroom plumbing around, you may need to pay for a permit. This is for safety reasons.
The cost varies by your location, but you can expect to pay around $75 for a permit.
In addition to the cost of moving your bathroom fixtures and obtaining a permit, you'll need to account for other expenses.
Here a few you can expect:
Labor ($45-$200 or more per hour)
Timeline/days worked
Materials
Disposal
Patchwork
Each bathroom remodel is different, depending on your needs and the state of your home's plumbing. You'll need to consider the timeline and work in the labor costs, as well as everything else mentioned, to get a rough estimate for your budget.
Saving on Costs
Moving bathroom plumbing around is no small task, and it requires a hefty budget. However, there are ways you can save on costs.
There are always expected and surprise costs that pop up during a remodel.
Do you know if your plumbing is up to code? How about if your floor joists are going in the right direction for your toilet? The more you know about your situation, the better you can prepare and budget.
In some cases, you may have to forgo a particular idea or layout. Do you have to move everything, or can you keep some fixtures in place? Sometimes, updating them can save you big and still provide you with the same satisfaction.
One of the best ways to save is to get a quote before the job starts. Talk to your company about suggestions and layouts. Discuss alternatives that could save you more.
Use our checklist to save even more on your remodel.
Planning on a Bathroom Remodel?
Moving bathroom plumbing for a remodel can improve the look and feel of your bathroom. As long as you plan well, budget accordingly, and consider the costs and factors mentioned here, you can prepare for your bathroom remodel.
You may encounter some unexpected costs, or you might get lucky and save more than you expected. You won't know for sure unless you reach out to a plumbing company. So why not get the ball rolling?
If you need professional plumbers in the Miami area, Eco 1 Plumbing can help. Reach out to us today to discuss all your bathroom remodeling needs.
Serving Miami, Coral Gables, Aventura & Surrounding Area's
© 2016-2023 Eco1PlumbingMiami.com
– All rights reserved. –
Information on this website may not be re-used without prior written consent from Eco 1 Plumbing.
Monday-Saturday: 8:00am to 5:00pm
Sunday: Client Emergencies Only
Florida Licensed, Bonded, Insured
Cert. Plumbing Contractor CFC#1428373
ASSE Backflow Certification #24253