Eco 1 Plumbing Blog
Plumbing Articles from Miami, FL
How to Choose the Best Water Heater Repair Company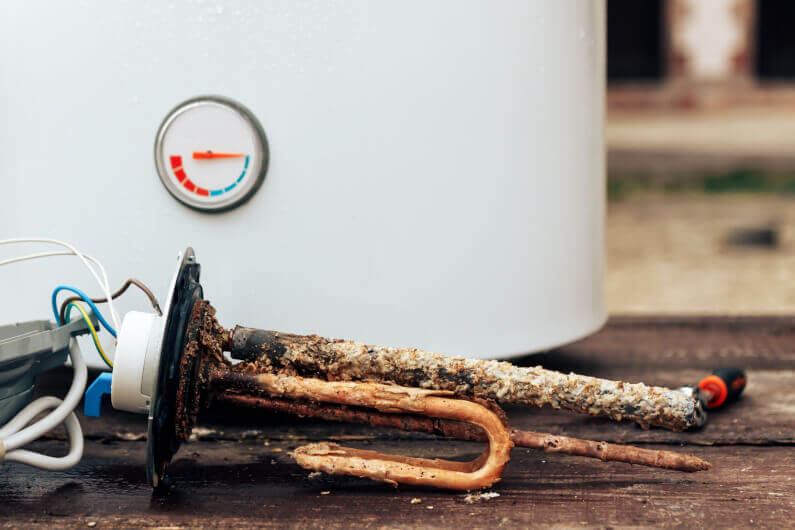 Not just anyone should take on a water heater repair. This can cause more repairs to be needed and possible danger.
Those who are professionally trained and have experience are the best people for the job.
Now, you may be wondering how to find the best water heater repair company. There are many factors to take into consideration when choosing the best company for the job.
Continue reading to learn about how to find the best company!
Look at Reviews
Looking into what other people have to say about a company's service, experience, and work is a great first step.
Doing this not only gives you insight into the company but can save you time and money if it turns out that maybe they are not the best company for your repair needs.
Many water heating repair companies have a review page on their website that is available for the public to see.
There are a few other places you can find reviews:
Facebook
Yelp
Google
Angie's List
Reputation and Honesty
There are unfortunately instances where companies may take advantage of customers. They may convince people to pay more than they actually should be and to invest in work that is not needed.
Reviews can give you insight into how they treat their customers. The company you hire should not only be honest, but they should help you as much as they can and provide exceptional customer service.
Appearance and Customer Service
A good way to tell how much a company cares about their work and customers is how they treat you and present themselves.
Make sure the person coming into your home to make a repair is respectful of you, your family, and your home. The technician should be professional and not cause any issues in your home, such as getting it dirty due to their tools and boots, or the way they speak to you and around your children.
If you go in to speak to them about a possible repair, be aware of how they treat you. Are they being helpful? Are they treating you with respect and kindness?
These are just a few of the many questions you can ask about their customer service and work ethic.
The Company's Experience
Making sure the company that you are considering hiring has professional and experienced staff is very important to do.
If a technician that is inexperienced works on a water heater repair, this can make the situation worse.
Gas water heater repair companies that send out inexperienced technicians can not only make a situation worse but cause a risk of danger. Gas leaks or even explosions can occur if not handled properly. Carbon monoxide poisoning causes 200 deaths and 10,000 hospital visits each year.
Also, an inexperienced technician working on your repair can cost you more money. If they cause more issues after "repairing" your water heater, then you will be spending more money than originally planning to.
Licensing and Insurance
Looking into a company's licensing and insurance will benefit you in the long run.
People that are hired to install or repair water heaters should have a license to do so. Ask if they are licensed and ask for proof. You can also verify a licensed company.
Insurance is another thing to check for with a company. If something were to happen during the repair or installment process, insurance would provide coverage for any incident.
Hot water heating repair companies that are both licensed and insured are the best to look into hiring.
Technology and Tools Used
As appliances become more technologically advanced, the way they are repaired changes as well.
Making sure the water heater repair company you hire brings along the essential tools and technology to fix your heater is something to look for. If they end up bringing along tools that will not work for your specific water heater, this will be an issue.
This not only makes the repair process longer, but it becomes an inconvenience for you.
Services Provided
When looking into a company, see what and how many services they provide.
If they have a variety of services, it is not only convenient but it gives you an idea of what they can handle and work on. They likely can handle many different situations if they have experience in various services. Their services also show how prepared they are for situations, both big and small.
Looking at their services page gives you an idea of how they go about each service and what to expect.
Costs for Services
Any good and honest company will have reasonable prices for the services they provide.
Look through different companies and compare prices. See if they fall into a similar range in pricing.
Also, sometimes companies may offer discounts or help work with you financially. Companies may offer free estimates, which is something you should take advantage of.
Choosing a Water Heater Repair Company
Now you know what exactly to look for, but which water heater repair company should you choose? There are many you could choose from in Florida.
Eco 1 Plumbing is the best company for your water heater repair needs!
Why you should choose us:
Variety of services
Great customer service and reputation
Exceptional work
Licensed, bonded, and insured
Experienced technicians
Affordable services
24/7 emergency service
Free estimates
We are dedicated to helping you and providing exceptional work and service. If you are looking to have your water heater repaired or have any questions, feel free to contact us.
Serving Miami, Coral Gables, Aventura & Surrounding Area's
© 2016-2023 Eco1PlumbingMiami.com
– All rights reserved. –
Information on this website may not be re-used without prior written consent from Eco 1 Plumbing.
Monday-Saturday: 8:00am to 5:00pm
Sunday: Client Emergencies Only
Florida Licensed, Bonded, Insured
Cert. Plumbing Contractor CFC#1428373
ASSE Backflow Certification #24253