Eco 1 Plumbing Blog
Plumbing Articles from Miami, FL
Need A Plumber? Find The Best Plumbers in Miami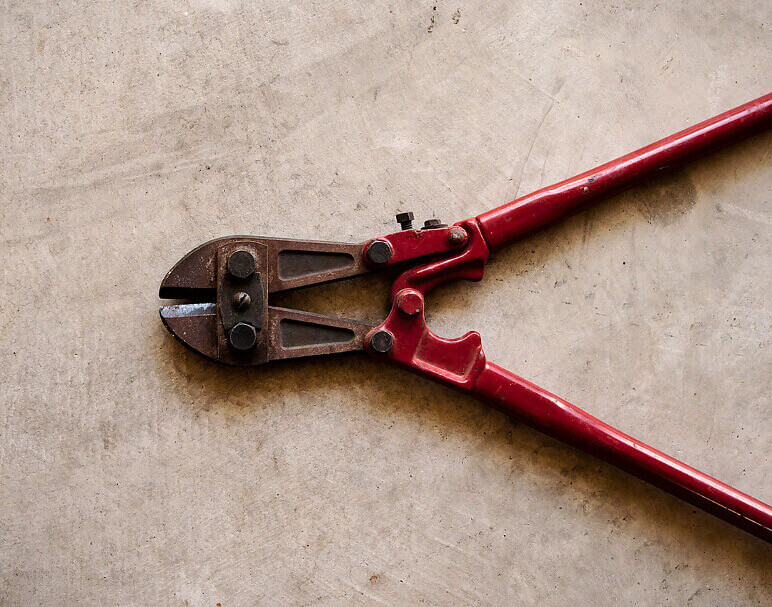 Stressed about your leaking faucets? Maybe your water heater always breaks down, or has some other plumbing concerns? If your answer is yes, it is time to resolve these plumbing issues by hiring the best professional plumbing contractors in Miami. At Eco 1 Plumbing, we have over 25 years' experience in plumbing installation, plumbing repair, and maintenance, making us the best people to call.
We appreciate that an efficient plumbing system is the dream of every homeowner around here, but maintaining your home's plumbing system in tiptop shape is not easy. According to the (EPA) Environmental Protection Agency, 10% of homes have leaks that waste 90 gallons or more per day.
While the average family spends $1,000 per year in water costs, a 2014 Government Accountability Report says they can save $380 annually by using more efficient plumbing systems.
At Eco 1 Plumbing, we do more than offer the best plumbing repair Miami services, and that's why we have created a guide for homeowners seeking to hire a plumber in the city. Here are some of the things you should consider:
1. Ask for a Plumbing License
A license to work as a plumbing technician is a crucial requirement when looking for the best plumber around here. The best contractors will proudly display their license in their offices or on their websites. It is proof that the plumber has the prerequisite training and skills to handle plumbing issues, and you will have the peace of mind letting them into your home.
2. Range of Plumbing Services
Always go for a plumbing contractor who offers a comprehensive range of plumbing solutions. These include drainage cleaning and unblocking, faucet repair, sink repair, water heater installation, and repair, toilet repair, leak detection, plumbing emergency services, sewer video inspection, wall leak detection, remodeling plumbing services among others.
An established plumbing contractor will have the tools and personnel to handle these and more plumbing issues.
3. Go for Experience
Working with an experienced plumber guarantees quality work. An experienced plumber brings on board technical expertise and knowledge of the local rules and code regulations. These professionals guide you in acquiring the required paperwork for the project, buying the necessary materials, and handling any other aspect of plumbing repair in Miami.
An experienced plumber will not resort to trial and error when working on your plumbing system because they have seen it all. These plumbing experts can handle all types of installations, repairs, and maintenance work. Whether you need an overhaul of your home's plumbing or replacement of a few components, an experienced plumber can handle it all.
4. Insist on Insurance
Insurance is critical when dealing with any contractor to protect yourself and the property. A good plumber in Miami must be insured and bonded to cover the cost in case of property damage and of personal injuries to the workers.
If you hire an uninsured contractor, there's a high risk of incurring extra costs in case of damage to your home. Things can get worse if a worker gets injured in your home and file a compensation claim. Working with an insured plumber in the city thus protects you financially.
5. Seek Referrals and Recommendations
A reliable plumbing contractor will always have great reviews from other homeowners either online or by word of mouth. If you are new in Miami, you should seek referrals from other homeowners or ask for recommendations from friends. Create a shortlist of the most recommended plumbers in your area and contact each to find out more about their services.
You can also go online to find quick plumbing repair Miami services. The best plumbing companies have some form of online presence, including websites and social media profiles. Read reviews and testimonials from other clients, and if there are no complaints about their services, add them to your shortlist.
6. Evaluate the Customer Service
Good plumbing services should be available any time you need them. They must offer reliable customer support, services-provide feedback, and assist you with your plumbing concerns. Communication is essential when dealing with plumbing contractors. Evaluate their response rate before hiring their service.
7. Ask for Services Guarantee/Warranty
When searching for plumbing repair in Miami, work on getting value for your money by seeking service guarantees. A good plumbing company will offer a satisfaction guarantee on all aspects of a project because they will have the best technicians on the job and the right skills.
If a plumber doesn't offer any guarantees on the job they promise to do, it shows they have no confidence in their skills. Any guarantees or warranty offered on a plumbing job must be in writing in case problems arise after completion of the project.
8. Ask For a Plumbing Repair Quote/Estimate
Before hiring a plumber, ask for a comprehensive project quote. A reliable plumbing company will send licensed technicians to assess the job and give a free, no-obligation written estimate. This quote should include all the cost estimates, including labor, materials, and licenses, among others.
You can compare several quotes to get the most favorable pricing. However, pricing should not guide your choice of a plumber. You have to consider all the other factors, including licensing, experience, and reputation.
9. Check the Plumber's Website
To find plumbing repair in Miami, start your search online by looking at different plumbing companies' websites. The best plumber will have a resourceful website where you can find their contact information, services offered, testimonials, galleries, and other important details.
If a plumbing company has no website at this age and time, it shows a lack of creativity and innovation. This makes it easy to assess their services and receive prompt feedback when you need it.
Do you need plumbing repair Miami area? You don't have to wander anymore. Contact us today for a thorough inspection of your plumbing system. If you have any plumbing problems around Miami, we are only a call away. Don't wait until there's an emergency – it might be too late for repair and may be required to have new installation. Our plumbing repair team is available 24/7.
Serving Miami, Coral Gables, Aventura & Surrounding Area's
© 2016-2023 Eco1PlumbingMiami.com
– All rights reserved. –
Information on this website may not be re-used without prior written consent from Eco 1 Plumbing.
Monday-Saturday: 8:00am to 5:00pm
Sunday: Client Emergencies Only
Florida Licensed, Bonded, Insured
Cert. Plumbing Contractor CFC#1428373
ASSE Backflow Certification #24253