Eco 1 Plumbing Blog
Plumbing Articles from Miami, FL
Signs It's Time To Hire A Professional Drain Cleaner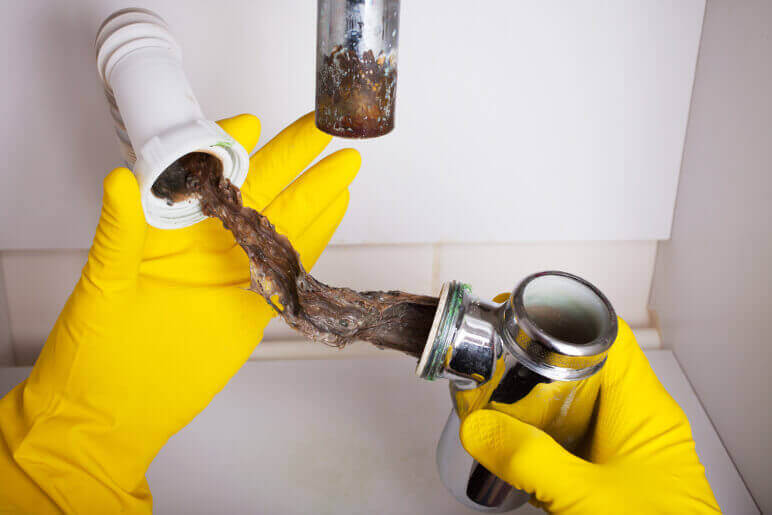 Did you know that the average American uses up to three whole rolls of tissue paper every week? Not only do much of that end up flushed away into the sewers– it's also putting a huge strain on the environment!
Even if you don't use that much, if you're flushing tissue down the toilet, it won't be long until your sewer clogs up. The longer you keep doing this, the higher your risk of sewer backups. That can lead to water damage, which in Miami, Florida, averages $3,140 to repair.
If you've got clogged drains, calling a professional drain cleaner ASAP is a must. How do you tell you have blocked drains, or worse, a clogged sewer line though?
In case you notice one or more of these five symptoms, then take them as a sign you need drain cleaning in Miami!
1. Odd Noises Whenever You Drain Water
Clogging in your plumbing pipes almost always comes with weird sounds from the drain. These can be gurgling, bubbling, or sucking sounds.
Gurgling or Bubbling Sounds
Both partially-clogged drains and completely blocked drain lines can make these odd sounds. Either way, the blockage makes it difficult for the water to get past through. This then causes bubbles to form (and generate sounds) as they find a way to exit through the vents.
Sucking Sounds
If you have a clogged sink, you may notice that it makes a sort of sucking sound. Sometimes, a gurgling or bubbling sound also comes after.
These sounds all point to a blockage in either the drain trap or the drain line itself. If only one sink has this issue, check the drain tap first to see if there's debris in it. Once checked, if there's none, try using a plunger to see if that'll clear away the blockage.
If none of these DIY hacks work, it's time to call a Miami drain cleaning company. It's possible that the drain line is completely blocked that the plunger can't force it free. A professional drain cleaning service will clear those clogs in no time at all.
2. Awful Smells that Originate from Sinks and Drains
Did you know that Florida is one biggest water consumers in the country? In fact, in 2015, the state accounted for 23% of all saline water withdrawals in the country.
Think about it. Every minute you spend in the shower means two to five gallons of water goes down the drain. Every time you wash dishes by hand, you drain away between eight to 27 gallons. That doesn't even include the water you drink or use to brush your teeth and clothes!
Either way, all this used water comes with debris like soap, food scraps, and grease. You also wash away dead skin cells, which you shed at a rate of about 500 million a day. All that residue can cause a buildup of sludge in the drain and drain lines.
Bacteria love to feed on this sludge. The more organic stuff you have sitting in your drains and pipes, the more bacteria will multiply. This is one of the reasons clogged plumbing components can give off foul smells.
If you notice stinky odors coming out of the sink or drains, that's a sign there's a residue build-up in them. Try pouring boiling water down the drain first to see if this will clear away grease build-up. If it still stinks and you also hear odd sounds, it's time to contact drain cleaners in Miami.
3. Water Takes Forever to Drain (Including Toilet Water)
If one or more sinks and toilets take a long time to drain, that's a sure sign you have clogged drain lines. Again, the top causes are food scraps, skin cells, hair strands, and tissue paper. In many other cases, wipes, cotton balls, and small towelettes are also to blame.
You can still use your plunger for a temporary fix to unclog these lines. However, it's best to hire a Miami drain cleaner to unclog multiple clogged drains and pipes.
Also, stop flushing every small thing in the toilet! That goes true for stuff that says "flushable". You only have to shell out $10 for a wastebasket, whereas a sewer line repair can cost you hundreds of dollars.
4. Clogs Have Become More Frequent
If you have to use your plunger several times a week, that's a sign you have a major plumbing clog. The blockage can be in the main sewer line, which may be the reason many of your drains are acting up. In this case, it's best to call local plumbing repair experts before too much pressure builds up in the pipe.
Even if the clog only affects one drain line, you should still phone your local drain cleaners. Frequent clogs aren't only a huge hassle — they may also be a sign of excessive wearing on pipe vents.
5. A Flooded Garden or Lawn
Even small pools of water outside can point to a clogged drain line. In this case, the clog is no longer letting the outdoor drain allow water to flow into the sewer.
A more serious problem is if one of your underground water pipes have burst. The leak can reach the surface of the ground and create pools of stagnant water. This is a huge health hazard, as still water can attract disease-carrying mosquitoes.
Hire a licensed and insured plumber if you notice pools of water in your garden or lawn. They will take care of your busted pipes and prevent more flooding from ruining your home.
Don't Delay Contacting a Miami Drain Cleaner
As soon as you notice these signs of a drain or sewer clog, get a hold of a local drain cleaner right away! The sooner you do, the lower your chances of experiencing pricier water backups. Also, prompt drain cleaning services can help you prevent bigger plumbing catastrophes.
Need to have your drains cleaned and cleared ASAP? If so, then please don't hesitate to ring us up! You can even depend on us for emergency plumbing situations.
Serving Miami, Coral Gables, Aventura & Surrounding Area's
© 2016-2023 Eco1PlumbingMiami.com
– All rights reserved. –
Information on this website may not be re-used without prior written consent from Eco 1 Plumbing.
Monday-Saturday: 8:00am to 5:00pm
Sunday: Client Emergencies Only
Florida Licensed, Bonded, Insured
Cert. Plumbing Contractor CFC#1428373
ASSE Backflow Certification #24253