Eco 1 Plumbing Blog
Plumbing Articles from Miami, FL
5 Signs You Could Seriously Use Some Kitchen Upgrades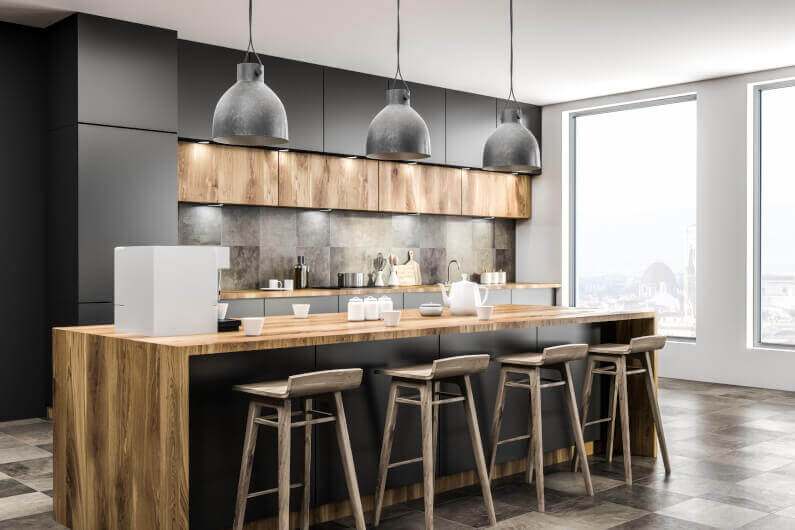 Feeling uncomfortable in your own kitchen can make your lifestyle feel inconvenient.
If you've gone through this realization, then it's probably time to conduct a home improvement project.
But a kitchen upgrade, while tempting, can seem like a hassle. How do you know you really need one? What are the signs that you need to make a change?
Knowing these answers might help you make the right decision, and as soon as you need to.
So keep reading to learn about five signs you need some kitchen upgrades! You might start itching to contact a local professional.
1. High-Maintenance Cleaning Routine
It's no secret that cleaning your kitchen is incredibly important. Not only that, but it's one of the places in your home that needs a more thorough cleaning. Since kitchen use involves moisture, food scraps, and more, it's only natural that homeowners clean it down on a regular basis to prevent disorganization and bacterial growth.
But there's a point to which kitchen cleaning becomes too much of a chore. If stains are too stubborn and/or the kitchen materials are too porous, cleaning becomes much, much harder. This may be the case especially if your kitchen is part of an older property.
A few simple kitchen upgrade ideas will make the job much easier. Some of these ideas include:
Switching to stainless steel appliances
Changing your flooring to a more stain-resistant material
Switching out your countertops and backsplash for water/stain-resistant materials
Not only will these methods make your Sunday errand checklist a lot less intensive, but they will also better prevent bacteria buildup. Think of these changes as an investment for your health and your free time on the weekend.
2. Cramped Space
Having a small kitchen isn't a lot of people's first choice. Even if you're not a culinary whiz, trying to cook up a midweek dinner can be a hassle when you don't feel comfortable in the space you're doing it in. For this reason, it's crucial to employ small kitchen upgrades that make efficient use of your space.
The biggest culprit for a cramped kitchen space is inadequate storage. This is especially true if you've got a lot of countertop appliances such as an air fryer, toaster oven, and much more.
There are several ways to address this storage issue, particularly with kitchen cabinets. You can upgrade kitchen cabinets by letting them stretch all the way to the ceiling, adding extra shelf levels to fit even more ingredients/appliances. Not only that, but you can also:
Renovate kitchen walls for built-in shelving
Add storage below kitchen island
Add slots in drawers/cabinets for more efficient storage within storage units
3. Mold/Mildew/Leaks
If anything should spring you to immediate home improvement action, it's the presence of mold, mildew, or leaks. This isn't only because it looks unsightly and smells off-putting. It's because the presence of any of these three things can indicate/cause breeding grounds for bacteria.
Avoiding the area isn't enough to stave off the problem, especially since it can spread if there's enough moisture. Mold and mildew can also cause airborne disease that's debilitating to any resident of your home, especially for those with respiratory medical conditions.
At the very least, leaks can cause mold and mildew in the future. But at worst, it could indicate that there's already mold and mildew where you can't see it.
Most likely, any leaks are due to a plumbing issue. But before you take out your wrench, understand that even a slight miscalculation in a DIY strategy could put your kitchen out of commission. Don't hesitate to contact a plumbing professional if you need plumbing help.
So for at least the sake of health, don't hesitate to renovate your home as needed if your kitchen is prone to developing these problems. Whether that means fixing infrastructure or swapping out materials, it's a good idea to set up your kitchen for your best chance at health.
4. Lighting Arrangement
Good lighting is crucial for a kitchen space. This isn't limited to switching out traditional bulbs for LED ones or ensuring that it's bright enough.
Sure, great central lighting is integral. But this isn't just so that you don't trip over your footstool. It's also so that you can be as safe as possible while meal-prepping, especially when handling sharp objects.
Proper lighting placement can make a world of difference to your kitchen experience. Some suggestions for improving your lighting arrangement are:
Downlight wall sconces
Recessed ceiling lights
Internal cabinet lighting
5. Dated Aesthetic
Maybe a kitchen re-design isn't completely about function. But in the end, the kitchen is one of the most integral parts of the home. If you're not happy while using it, then upgrading its look is valid for your comfort as a homeowner.
Once again, this is more of an issue with older properties. So since you'll most likely need to renovate anyway, take care when blueprint your kitchen improvement project. Every kitchen has the opportunity to wow, no matter what it initially looked like.
When considering kitchen sink upgrades, maybe you don't want to just stop at a stainless sink. Perhaps you want to incorporate a sink with built-in multipurpose modifications. Or instead of a simple kitchen island upgrade, you want a neon, zigzag pendant light feature.
Kitchen Upgrades for a Better Home
Whether you're concerned with meal prepping, preparing a big feast, or just want to microwave some leftovers, it's important that you're comfortable in your own kitchen. Acting on this awareness could make a difference to your health, your happiness, and your culinary inspiration.
That's why at Eco 1 Plumbing, we offer exceptional plumbing and kitchen upgrades for locals in Miami, Florida. So if you're a local and need either or both, contact us today!
Serving Miami, Coral Gables, Aventura & Surrounding Area's
© 2016-2023 Eco1PlumbingMiami.com
– All rights reserved. –
Information on this website may not be re-used without prior written consent from Eco 1 Plumbing.
Monday-Saturday: 8:00am to 5:00pm
Sunday: Client Emergencies Only
Florida Licensed, Bonded, Insured
Cert. Plumbing Contractor CFC#1428373
ASSE Backflow Certification #24253