Eco 1 Plumbing Blog
Plumbing Articles from Miami, FL
How to Unclog a Toilet Without a Plunger: 6 Different Ways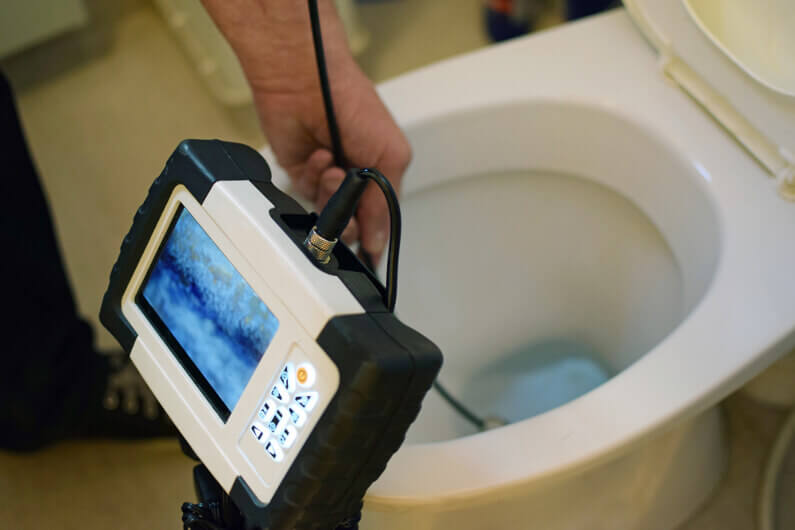 Clogged toilets happen to everyone. It's nothing to get embarrassed about, especially when you consider that the average male produces almost 25,000 pounds of poop throughout his lifetime.
Now that's a lot of poop!
But what do you do if you go to flush and you find your toilet clogged and there's no plunger insight? Well, the first thing is to remain calm! If you don't have a plunger handy, here are seven ways how to unclog a toilet without a plunger.
1. Let It Sit
If you find yourself in need of unclogging a toilet, but there's no plunger around, first try leaving the toilet alone for a while. The last thing you want to do is keep flushing the toilet and end up with dirty toilet water overflowing onto your bathroom floor.
When you leave the clogged toilet alone, this gives time for the clog to disintegrate in the toilet water. So if you have a rather large poop or an excess of toilet paper, it may disintegrate. Either wait a few hours or leave it sitting overnight, then try flushing again and see if that solves the problem.
Obviously, this method is only practical if you have another working toilet in the house. If you can't afford to let a clogged toilet sit for a few hours, try one of the other methods below.
2. Combine Soap and Hot Water
The soap and hot water method is a popular way to unclog a toilet without a plunger. We only recommend this method if you have a lot of room let in your toilet bowl as you'll be adding a large amount of liquid.
First, squirt a large amount of shampoo or dish soap into your clogged toilet bowl. If you don't have a large amount of soap available, mix soap together or cut up a bar of soap into tiny pieces.
Then, turn on the hot water in your sink. You want the water to be as hot as possible, but not boiling. Add a gallon of the hot water into the toilet bowl where you put the soap.
Then, wait a few moments. the hot water and soap mixture should quickly disintegrate what's causing your clogged toilet.
3. Mix Baking Soda and Vinegar
Another concoction to try with a clogged toilet is baking soda and vinegar.
Combine two cups of vinegar and one cup of baking soda in the toilet bowl. This should cause a fizzing to occur. Let this sit and settle for about half an hour.
After enough time has passed, attempt to flush your toilet again. The mixture, like dish soap and hot water, should dissolve your troublesome clog. If the mixture alone doesn't work, you can also add some hot water if there's enough room left in the bowl.
4. Create Water Pressure
This method is a little more involved and a little messier than the previous recommendations. But, with enough water pressure, you can displace the clog.
Start by removing as much water from your toilet bowl as possible. Since this isn't the most sanitary solution, wear rubber gloves.
Then, fill a plastic water bottle with boiling water. Place your thumb over the water bottle opening. Then, carefully align the opening of the water bottle with the hole in the bottom of your toilet bowl.
Remove your thumb from the water bottle and squeeze the bottle. This releases a large amount of water pressure into your toilet. You can try this a few times to see if it works.
5. Try a Wet Vacuum
Another way to dislodge the clog itself is with a wet vacuum.
Start by again removing as much access water from the toilet bowl as possible. Then, place the wet vacuum hose at the hole of your toilet bowl. For extra suction power, place a towel or washcloth around the vacuum hose and the hole.
Then, turn the vacuum on and hope for the best. If this works, the vacuum will suck the clog out from your toilet and into your wet vac. Just empty and thoroughly clean out the vacuum when you're done!
6. Call in a Professional
If you find yourself constantly needing to unclog your toilet, this may be a sign of a much larger problem. At that point, it's best to step away from the toilet and call in the help of a professional.
There comes a time when homes need drain or sewer cleaning. Your home may suffer from blocked pipes or sewer blockage. In these cases, you need the help of skilled hydro-jetting experts.
By hiring a professional, you solve the underlying issue behind your frequently clogged toilets. This helps ensure the efficiency of your bathroom which ultimately leads to decreased costs. Your family and your home will benefit from better health and sanitation by fixing the root of the problem.
And you unclog your toilet with just a phone call! No need to try any of the above-mentioned tips over and over. If you need results fast, think professional.
Beyond How to Unclog a Toilet Without a Plunger
There you have it — how to unclog a toilet without a plunger.
If only everything plumbing related was that easy to fix. Eco 1 Plumbing LLC provides general plumbing repair, water heater installation and repair, drain cleaning, kitchen and bathroom remodeling, and even emergency services. Their skilled team is licensed, insured, and bonded to provide your home with all the help it needs.
If you find yourself in need of a plumber in the Miami, Florida area, request a free estimate today.
Serving Miami, Coral Gables, Aventura & Surrounding Area's
© 2016-2023 Eco1PlumbingMiami.com
– All rights reserved. –
Information on this website may not be re-used without prior written consent from Eco 1 Plumbing.
Monday-Saturday: 8:00am to 5:00pm
Sunday: Client Emergencies Only
Florida Licensed, Bonded, Insured
Cert. Plumbing Contractor CFC#1428373
ASSE Backflow Certification #24253