Eco 1 Plumbing Blog
Plumbing Articles from Miami, FL
These Are the Most Common Water Heater Problems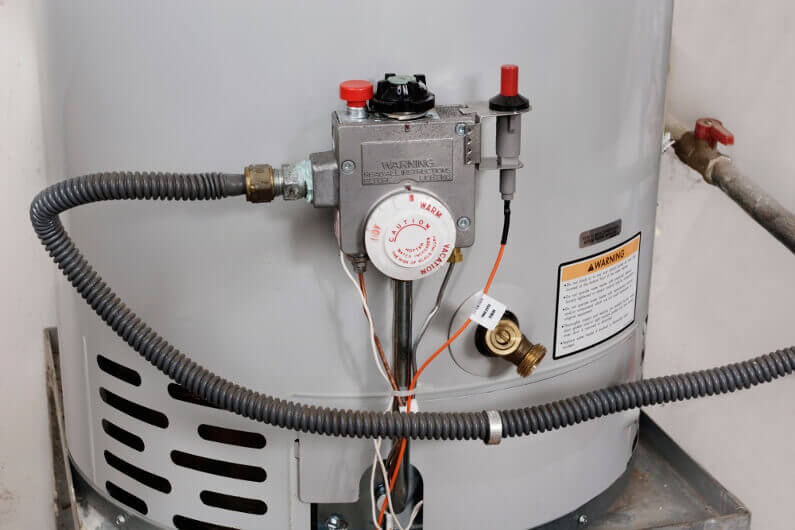 When you live in a house, you want everything to function as it is supposed to. In order to keep equipment and supplies, such as our water heater, in tip-top shape, we have to maintain it.
Not many homeowners check their water heaters until they experience water heater problems. After all, they are normally out of sight so they do go unnoticed.
It can be hard to differentiate whether the source is the heater, your showerhead, or other factors. Take a look at these common heater problems and find out what you can do to correct it.
No Hot Water
One of the most common water heater problems many people experience is water that never gets hot. It may not be a serious issue, and all you may need to do is check to ensure the pilot light is on.
Sometimes, these switches turn off on their own or someone else in the house flipped it off, leaving you to experience the shockingly cold water. If the problem is indeed the system, you may need a professional to look at it to see what the source of the problem is.
Little Hot Water
Spending 3-5 minutes in the shower helps save you money on water bills and is less wasteful. However, most people enjoy taking long, hot showers often or every now and then. If you find you are racing to get out of the shower to avoid cold water, you may have a malfunctioning thermostat.
You could also have a water heater that is too small for the capacity of your house or the people living there. Oftentimes larger households "share" hot water by reducing the time they spend. Other times they choose to wait an hour or so after someone left the shower in order for hot water to run again.
This can be frustrating, especially when you need to be in and out. It may be worth it to consider investing in a larger water heating system so you don't have to worry about running out of hot water.
Poor Hot Water Pressure
Older homes tend to have poor hot water pressure, but any home may have it. The problem is often with the piping, which reduces the amount of hot water your heating system can pump. There are a number of reasons you may experience poor hot water pressure that may not be related to the heater or piping system.
Check to see if the problem is your shower head first as they tend to get clogged over time. If you have a showerhead with valves, make sure the valves are completely open too.
Noisy Water Heating System
If your water heater is making an unusual noise, your tank may have an abundant amount of sediment at the base of the system. Anytime you operate the water heating system, you are burning this sediment which results in harsh sounds.
Clearing this sediment resolves the issue and you should clean the take on a regular basis as maintenance. Noise may also occur should the heating element burn out.
Water That's Too Cold or Hot
If you have water that fails to give you the "warm" medium, the problem may be that the thermostat is set too high or low. More often than not, this is a minor issue you can fix by correcting the thermostat.
Should this not resolve the issue, you may need to replace it altogether. Another possible problem could be the heating tank itself if there is a build-up or it is full of sediment. Draining the heater, cleaning it out, and refilling it will fix this. You may or may not be able to do this on your own. If you can't you should seek a professional's help.
Discolored or Smelly Water
Sometimes when you're taking a hot shower you may notice the water turns rusty. This is a sign that means your water heater is likely rusty and the material is corroding.
If this is caught early enough, you may only need to replace the anode rod. It helps prevent rust from accumulating in the tank. In other cases, you may need to replace other parts or get another water heater replacement.
Smelly water may accompany discolored water or be a separate issue. The stinky odor is due to bacteria that are formed within the tank. Homeowners who live on well water (such as those who live in the acreage), are most likely to have this problem.
The sulfur or "rotten egg" smell may go away when you flush it every now and then by creating a solution of hydrogen peroxide and water. You need to allow the solution to sit for 1-2 hours. Sometimes, this is only a temporary fix and doesn't address the primary concern. This is also another time you may need to replace the anode rod.
It is better to replace your old rod with a powered anode rod, which helps get rid of foul odor and will last you the longest.
A leak in Water Heater Tank
Leaks may occur with hot water tank problems. They usually are a result of a broken drain valve or because there is excessive pressure on the tank due to build-up. The valve may also cause leaking due to rust and corrosion.
Resolving Water Heater Problems
There are some water heater issues that are simple, and you can do it on your own. This can help you save money and be more self-reliant when dealing with house problems. There are other times you are better leaving things to a professional, and attempting to correct an issue by yourself can create more problems. In the worse case scenario things may not be worth repairing, in a 15 year old heater for example. In this case it may be time to replace your water heater.
If you have water heater problems and you live in Miami, contact us today and we will offer you a free quote. We have experienced members on our team that offer 5-star repairs for your water heater concerns.
Certain water heater problems are also hazardous. We offer same-day service to help customers in immediate need.
Serving Miami, Coral Gables, Aventura & Surrounding Area's
© 2016-2023 Eco1PlumbingMiami.com
– All rights reserved. –
Information on this website may not be re-used without prior written consent from Eco 1 Plumbing.
Monday-Saturday: 8:00am to 5:00pm
Sunday: Client Emergencies Only
Florida Licensed, Bonded, Insured
Cert. Plumbing Contractor CFC#1428373
ASSE Backflow Certification #24253